Beautiful Wedding - Posted to the Knot
"My husband and I couldn't have chosen a better place to get married! Everything came together so well, the chair covers were beautiful, the table linen's were beautiful and the table setting's were gorgeous!!! We cannot thank you all enough, you made that day flow perfectly and were on top of every detail!! My husband and I will highly recommend Village By The Sea to anyone that is getting married and wants to have a beautiful ceremony and reception!! Thank you again for making our Wedding exactly what we have dreamed about!!!"
- Megan and Michael...
"Eric and I were married on July 11 at your beautiful hotel. We couldn't have asked for anything more. The rooms were gorgeous, the staff was wonderful. Jen was absolutely fantastic! Everything was done so beautifully! I've already recommended you to others. I wish I planned weddings, you made mine run so smoothly. We thank you!"
- Sincerely, Mr. & Mrs. Patrick
"I wanted to send you a special thanks for being such a key role in Sarah & Gregg's Wedding Reception. We could not have asked for such a well organized place, Village by the Sea. You were a great wedding planner and Sarah & Gregg could not have had such a successful day without you. We will highly recommend Village by the Sea to all our friends who will be having a wedding in the future."
- Don & Norma
Parents of Bride
"Thank you, again, so much for all your help! You did a wonderful job and made our day very special."
- Tabetha and Mike
Bride and Groom
Maine's Wedding Place - Inviting Events by the sea
Friday & Sunday Savings

SAVE $500 to $1500+ when you have your Reception of
100 guests or more on Friday or Sunday (non-holiday weekends).
Please see our Wedding Specials Page for full details.
Bridal Showcase February 3, 2019
Wedding Packages l Specials l Bridal Showcase Photos l Bridal Showcase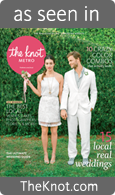 Your wedding day is one of the most important days of your lives. You deserve only the best.
At Village by the Sea, we are committed to providing you with exceptional and gracious service for your Wedding Reception. Our sales department will work closely with you and your family to ensure a day full of lasting memories.
Our elegant ballroom will accommodate up hold up to 200 people. Additionally we can provide
on site wedding ceremonies
in our lovely wedding pergola.
We have designed a wonderful variety of menu selections for your special day to make your wedding day the ultimate success. We will work with you to design a menu reflective of your traditional interests. We offer full service buffets, plated entrees, cocktails, and bridal brunches.
For your out of town guests our one and two bedroom suites are perfect for families and we are happy to establish a group room block.
We even provide a complimentary night stay to the Bride and Groom on your wedding night!
If you have not seen our Maine Ballroom, please call our Wedding Coordinator toll-free at 1-800
-
444-8862, or 207-646-1100 ext. 1011 (or email
our Wedding Coordinator
). We'd love to meet you and show you everything we have to offer!
Sincerely,
Village by the Sea Wedding Coordinator
Wedding Packages l Specials l Bridal Showcase Photos l Bridal Showcase
Village by the Sea - Wells Maine Wedding Receptions